Learn Mandarin in Singapore 
Many people ask about that why they should learn Mandarin in Singapore. The best answer to their question is that Mandarin has become an attractive language in the past few years. After knowing about the benefits of learning Mandarin, people from all over the world started to learn it. Same in Singapore, people are learning Mandarin because of its importance in their business as well as in social life. There are many schools, and tuition centers have developed which are providing the teaching facility of the mandarin. Learning Mandarin is not only important for the business community but also necessary for the students. You can learn mandarin from these institutes and schools. They provide private classes and home courses which are good for the business people.
Some different reasons how and why you need to learn Mandarin in Singapore. Many institutes and schools are providing different lessons and courses for learning Mandarin. Our institute is also offering the best available customized mandarin learning courses and lessons. Our courses cover the important aspects of teaching Mandarin which is related to speaking and understanding. You can learn Mandarin in Singapore as there is no age limit; from a school student to a business corporate group can learn it. Mandarin is necessary for the people who are looking for good jobs in the market of China and Singapore. The reason is that Chinese recruiters give importance to the person having command in Mandarin.
You may have questions about the mandarin in your mind that how learns mandarin can help you in establishing future goals. The first thing which you can gain after learning mandarin is clearing the concepts of Chinese language. Once you come knowing the basics of Chinese, you become able to know about your culture. When you know about the culture of Chinese you will be able to communicate in a very professional manner which is an actual outcome to learn Mandarin. If you are a student then, Mandarin enables you to improve your learning and listening skills of Chinese language. Moreover, the mandarin is very important to the school students to pass their HSK examination.
Here we will describe that why you should choose us to learn Chinese in Singapore. The first reason to enroll in our institute is that you will be able to learn very fast through our teaching techniques. Moreover, our teaching courses and lessons are easy to understand by students. So, if you are finding best institute in Singapore to learn mandarin then our institute is the best place for you. Here are key points that why our teaching and training techniques are best.
Our

Chinese lessons

are well researched and according to the current requirements of the teaching standards.
We developed the mandarin courses which are best for the students to pass the HSK exam as we follow the policies of Hanban.
Our teachers are native Chinese speakers and very professional in mandarin language teaching. They teach like a way which helps you to grasp the language in shortens the period.
We are different from others because of our best practices of the teaching program.
We make sure that in our tuition center all the teachers are communicating with native Mandarin language so that students may learn mandarin effectively. Our teachers are polite and keep the friendly teaching environment so that students may learn easily. Moreover, our teachers have experience in the English language; they can handle you all questions and provide the answers during the lessons for your better understandings. In our tuition center, we followed accredited syllabus from Hanban so that we can provide the better understanding of the Mandarin language to our students.
Contact us and feel free to ask questions to know us better that how we will lead you in your learning mandarin course.
We are Reputable Chinese Tuition Centre with Proven Result as below: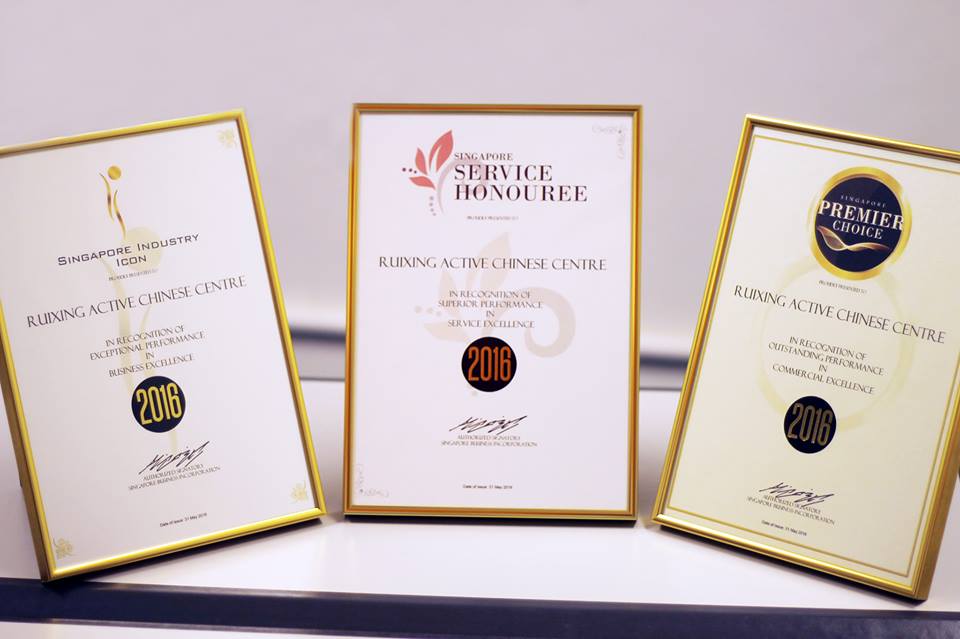 Our dedicated Chinese teachers to ensure you to improve your mandarin level whether it is a group chinese lesson or 1 to 1 private chinese lesson. We provide variety of Chinese lessons or tuitions as below:
Contact Us For A Free Consultation Now!
Contact Us by
Email: enquiry@ChineseLessonsSG.com