Chinese Tuition Teacher in Singapore 
Many people who want to learn the Chinese language think that why they should choose the best Chinese tuition teacher in Singapore. The reason is that how much you will put sugar in the water you will get the better sweet taste. If you want to learn Chinese in Singapore and could not decide that how to select a Chinese tuition teacher then this article will help you. In this article, you will get know about that best quality of a good teacher who teaches the mandarin professionally. Moreover, if you are a school student and want to learn Chinese then, you can choose a tutor from our tuition center who will teach you the Chinese language in a way that you will get the results fast. You can learn the Chinese language at home in different age groups like you may be a school student, an adult and primary or secondary school child.
While selecting a tutor, a question will always raise into your mind that what kind of professional qualities should be in a Chinese tuition teacher. So, it is very important to know well about the tutor background and experience before you attach with a private tutor. Finding a good Chinese tuition teacher could be difficult in Singapore because there must be some certain coaching and teaching capabilities in the Chinese tutor. You or your parents mostly give focus on the qualifications of the Chinese teacher but there are some other important criteria that must be following for the learning efficiency.
What should be the qualifications for a Chinese tuition teacher in Singapore? A Chinese tutor must have a strong academic background and must be a native speaker, so you may get the better understanding of the Chinese. The teacher must have a higher educational level from the level he is teaching. Make sure that the teacher engaged in the required profession or not. Moreover, another important thing for the selection of the Chinese tutor is that he must possess more than five years of experience in the same category of teaching the Chinese language.
You need to know that besides the relevant qualification and experience, what other qualities should be held by a Chinese tuition teacher in Singapore. A good Chinese tutor must also know the syllabus of the exam and language class because the main purpose is to give the students best knowledge. The Chinese teacher should be also able to use the English language to elaborate the things to new students. Furthermore, patience and the teaching commitment are good qualities of a Chinese tuition teacher.
Why you should choose Chinese tuition teachers from our tuition center. A good Chinese tutor must also know the syllabus of the exam and language class because the main purpose is to give the students best knowledge. Our Chinese tutors are best because;
Our all tutors have minimum graduated degree in the Chinese language and have more than the 5-year practical experience of teaching.
Our Chinese language tutors are not only professional in their field but also very polite and kind to the students so they may learn in a friendly environment.
Teacher in our institute has flexible professional teaching techniques according to the adaptability of the student. These things arouse the interest of learning and motivate the student.
Chinese teachers in our tuition center are native and bilingual speakers. This thing makes us separate from other and you can learn the best communication skills from our teachers.
You will want best academic results from your child if he is preparing for his O-level, PSLE or A-level examination. Let us make it possible to help your child in achieving his goals by providing your details through an online form submission. Our every teacher has the capability to help and improve your child capability to achieve his targets. Don't waste time in thinking and get the opportunity which will not regret you.
Contact us and sign a tuition class today in our tuition center. You may freely ask the questions about the course and classes.
We are Reputable Chinese Tuition Centre with Proven Result as below: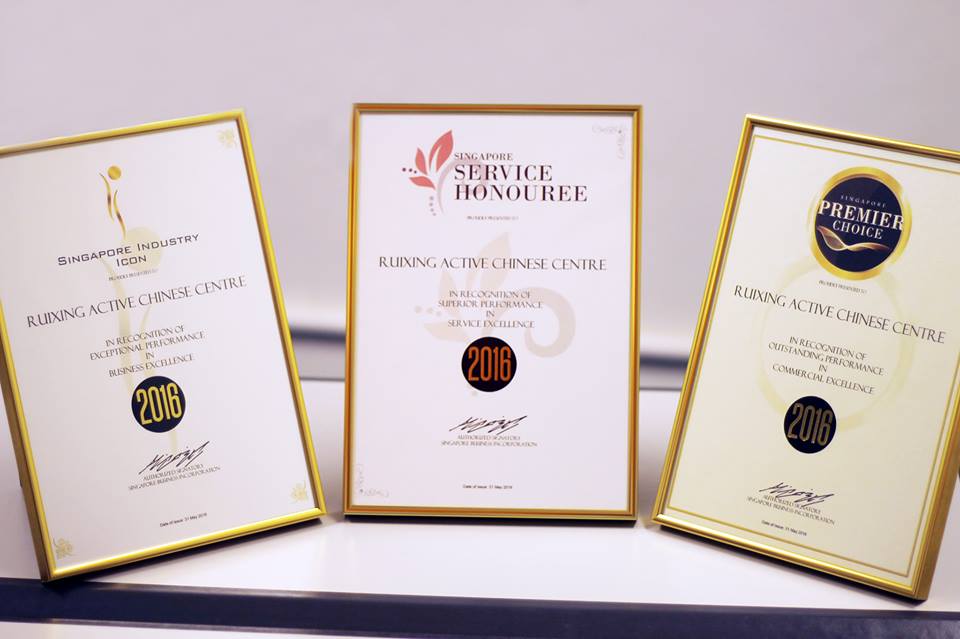 Our dedicated Chinese teachers to ensure you to improve your mandarin level whether it is a group chinese lesson or 1 to 1 private chinese lesson. We provide variety of Chinese lessons or tuitions as below:
Contact Us For A Free Consultation Now!
Contact Us by
Email: enquiry@ChineseLessonsSG.com